EdVantage Skills Academy is proud to launch its Online or Virtual Language Learning initiative
Learning a language at home may seem convenient but is there something you are missing out! Learning a Language abroad comes with its own thrills of travelling to a foreign location and treating yourself to unfortgettable memories whilst learning a new language
EdVantage SpeakSmart is all about making learning fun and getting better grades at school! Bringing the best of learning to your child through live tutoring offered by the best of teachers who are experts in their field. Our e-tutoring system, combined with expert tutors, customised lesson plans, other learning resources and assessments will ensure that your child finds learning fun and will make passing their exams a breeze! Regardless of where you live we will find a tutor that suits your child's needs.
Language camps are an excellent opportunity to discover and exlore new cutlures along with learning a language while you practically use it to communicate. Experience is the best teacher and it also helps increase one's bondaries and develop new skills and confidence which is the concept of immersive learning.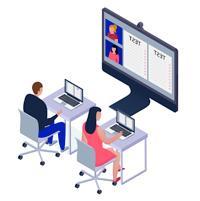 Language Proficiency Test
Are you a student, employee, aspiring professional looking for the next step in your career  abroad?

Whether you are aspiring to study, work or settle abroad- you will need to demonstrate proficiency in the language of the land. 
Get the best education and e-learning experience from EdVantage SpeakSmart Tutors-
We will match the tutor that best suits your needs …contact us today to find your tutor!